Welcome back to the 7th edition of The Lab Report!
The calm after the storm.
After a crazy week of tracking deals, researching products, figuring out what we should or shouldn't pick up etc, it feels nice to get back to a normal routine.
Is there anything you bought last month that you're already absolutely loving?
I'd love to know.
Share it with the community in this Facebook group thread 🙂
🛣️ Gumroad launched a major redesign on Black Friday
Gumroad isn't as common in our WordPress side of the world, but it's super popular amongst indie creators and other creatives who aren't using WooCommerce or ThriveCart to sell their digital products.
They also might've won this year's "boldest move of the year" award.
They launched a whole new Gumroad on Black Friday. The same day that thousands of creators would be relying on them to help generate millions in sales.
That's ballsy.
But from what I saw, it actually all seemed to go smoothly.
For more fun context: the startup I used to work for had the rule "never ship on Fridays" because they didn't want something to break while every dev was at home relaxing over the weekend.
I'm guessing Gumroad had some overtime hours allocated 😅
As for the actual redesign?
Well, it's just as bold to say the least.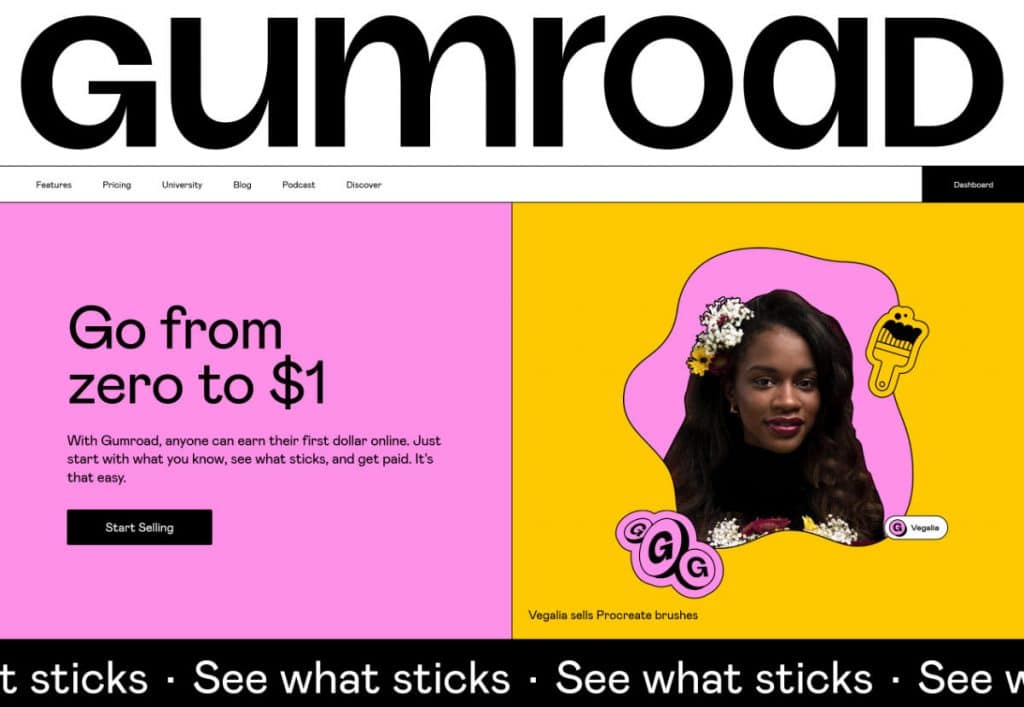 Maybe it'll grow on me, but I'm not sure I love it. I feel like this style will look dated pretty quickly.
What do you think?
🍨 Flickity split
Flickity is one of the most popular responsive slider libraries, but its future just got a lot more unclear.
The owner has decided to put it on hiatus for personal reasons:
Perfectly understandable, but not the best news for anyone who uses it.
Especially when there are now some significant usability issues when used on Safari 15.
Luckily the geniuses over at WPDevDesign have already published a fix: https://wpdevdesign.com/fixing-flickitys-issue-with-ios15-safari/
(If you use the carousel builder in OxyExtras, this will be included automatically in the next update).
Here's to hoping someone forks the project and keeps Flickity alive!
🗺️ Rank Math sitemaps not updating? Here's a quick fix
A couple of weeks ago I posted about my Rank Math sitemaps not updating.
This meant that Google wasn't getting notified whenever I published a new post or updated an existing one.
Initially I thought it might've been getting cached by Cloudflare, but after further inspection that didn't turn out to be the case.
Nothing on my end was caching the sitemap file.
I'm still not sure exactly if a Rank Math or a server configuration issue was the cause, but they provided a snippet that has seemed to fix it.
I published the snippet here in case you're facing a similar situation.
💬 Closing Comments
Have a great weekend 🙂
– Sunny