One of the hottest topics this week has been the launch of Elementor Cloud.
I initially thought this was going to be similar to Brizy Cloud, but it turns out this is a bit different.
The concept of Brizy Cloud was pretty 'revolutionary', because they completely isolated the page builder from WordPress.
You use Brizy to build your website and that's it. No WordPress, no themes, no plugins.
Elementor Cloud is more of a traditional approach, where they're mostly providing the hosting for Elementor and WordPress to run on top of.
(Whether this is better or not depends on how much you like the freedom + maintenance of WordPress).
Because Elementor Cloud plays the role of a host, the proper way to evaluate it is based on price and performance.
For price, it's not bad. $99/yr for a single site, but it comes with an Elementor license.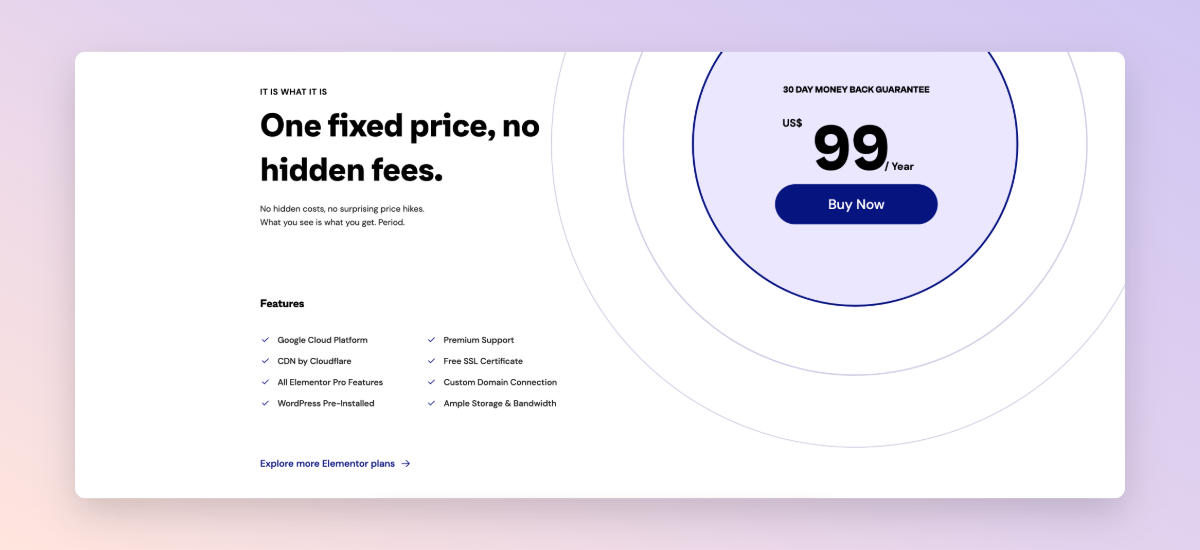 A normal Elementor license is $49/yr otherwise, which means you're only really paying $50/yr for the hosting.
For performance, I've seen pretty mixed reviews. Paul Charlton from WPTuts didn't have the best experience, but said it improved after he recorded the video.
Since it's the early days, it'll probably take some time to optimize their infrastructure.
Overall, I think it could eventually become a decent option for people who just want to build a website and don't want to think about "where should I get hosting?"
There are currently only single-site licenses available, so it seems like it's more targeted towards DIY website builders as opposed to agencies.
What are your thoughts?
Let me know in the comment section below!