Jack Arturo from WP Fusion published his 2021 In Review mega-post this week.
This is the first time I've come across one of his year-in-review posts, and I'm pretty upset I hadn't sooner.
It's really good.
Some interesting tidbits that caught my eye:
ActiveCampaign is still by far their most popular CRM integration, followed by Keap and FluentCRM.
It's impressive that FluentCRM was able to surpass GroundHogg for third spot in just their first full year.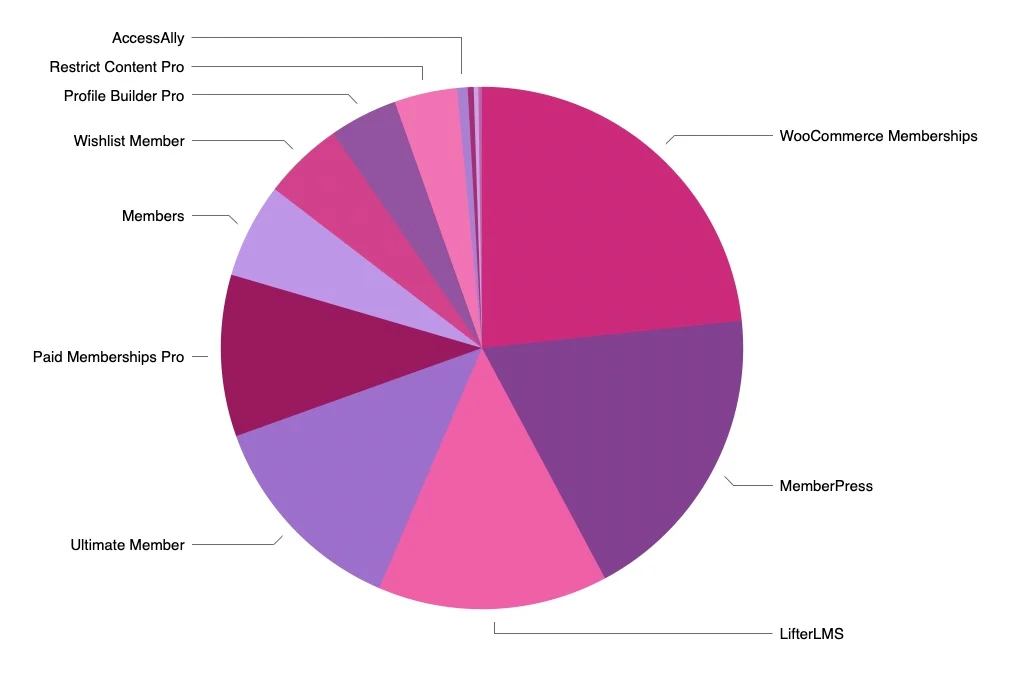 The membership plugin chart is pretty surprising to me. I didn't realize more people use WooCommerce Memberships over MemberPress, Restrict Content Pro, WishList Member etc.
In terms of forms plugins, it went Gravity Forms, Contact Form 7, and Fluent Forms in the top three.
Again, really impressive work from the WPManageNinja team that Fluent Forms has climbed the ranks so quickly.
I'd also like to see WS Form get on this chart next year 👀 (you can read my full review of WS Form here).
Lastly we have page builders.
Elementor Free was by far the most popular, followed by Elementor Pro, Beaver Builder, Divi, and then Oxygen.
There are two things that stick out to me here:
First, it's interesting that most people use Elementor Free with WP Fusion.
A free page builder with limited control paired with a premium plugin that's packed with a ton of power isn't exactly the combo I was expecting.
I'm surprised Oxygen isn't more popular, or at least Elementor Pro.
Second, it's clear Elementor still dominates the page builder market.
This graph has me wondering how much of it has to do with them offering the most capable free version out of any page builder.
I don't think every plugin should offer a free version, but it seems to be working in Elementor's favor.
You can check out Jack's full post here: https://wpfusion.com/news/2021-in-review/
Is there anything in particular that stuck out for you?
Let me know in the comment section below!